Academy

Program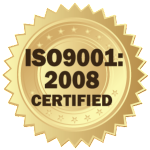 The United States Academy for Kitchen Exhaust Specialists (USAKES) was founded in 2012 by a progressive team of fire protection, law enforcement and forensic fire investigation experts. This Academy is a professional trade school dedicated to training
and certifying technicians for a successful career in commercial kitchen exhaust service, fire suppression and safety compliance inspection. Our 3 certification programs incorporate both classroom instruction and field training.
Kitchen exhaust, fire suppression and safety inspection is vital to the restaurant industry. We will train you to protect commercial kitchens from grease fires that might otherwise result in $millions damages and substantial risk to life. This can
be avoided with proper kitchen exhaust cleaning, suppressionand inspection. Industry professionals like Fire Marshalls, Chefs, Facility Managers, and service technicians understand this and work together to prevent these catastrophes. Moreover,
federal, state and local fire safety laws and environmental protection regulations are in place that set the minimum standards for kitchen exhaust system maintenance and care. The National Fire Protection Association's (NFPA 96) Code is followed
by most fire inspectors and insurance companies. It states that kitchen exhaust systems should be cleaned by technicians who are properly trained and certified, and that inspections must be performed to verify public safety and compliance of these
codes.
If you are interested in a career in commercial kitchen exhaust services, fire suppression and safety inspections, USAKES can provide you with the skills and experience you need. We are not an industry association providing standardized tests. This
is a technical trade school designed to teach detailed service methods in use by highly successful professionals in the field.
Kitchen Exhaust Cleaning (KEC)

3 Day includes hands-on training on cleaning methods, types and use of equipment, regulations, customer management, fleet safety management, and field safety. Graduates participate in operational kitchen hood service, access panels, hinge kits,
roof protection systems. Job placement is also available.
Safety Compliance Inspection (SCI)

1 Day includes hands-on training covering kitchen systems regulatory requirements, standards of quality, and inspection methods for meeting standards for compliance in fire safety. Graduates participate in inspections of operational commercial
kitchens.
Kitchen Fire Suppression (KFS)

3 Day includes hands-on training covering classes of Fires; fire safety challenges; kitchen fire suppression systems; Pre-engineered fire suppressions systems; fire extinguishers; service and recharge. (note: Fire Suppression certifications must be renewed every 3 years. USAKES graduates can receive their refresher course training taught by Mr. Ed O'brien at locations throughout the U.S.)